Cast Iron Caster Wheels for Heavy Duty Industrial Trolleys
We cast various grey iron casting products for overseas customers in USA, Australia, UK, Spain, Germany, Norway, Finland, Russia and Italy. Production according to standards ASTM A48, A536; DIN 1691, 1693; ISO 185, 1083; EN 1561, 1563; DIN 1691, 1693; AS 1830, 1831; JIS, UNI, NF, BS, UNF, NBN, AS, SS, NS. Material grades including:
ISO185: 100, 150, 200, 250, 300

ASTM A48: NO.20, NO.25, NO.30, NO.35, NO.40, NO.45

DIN 1691: GG10, GG15, GG20, GG25, GG30

EN 1561: EN-GJL-100, EN-GJL-150, EN-GJL-200, EN-GJL-250, EN-GJL-300

BS 1452: 100, 150, 200, 250, 300

AS 1830: T150, T220, T260, T300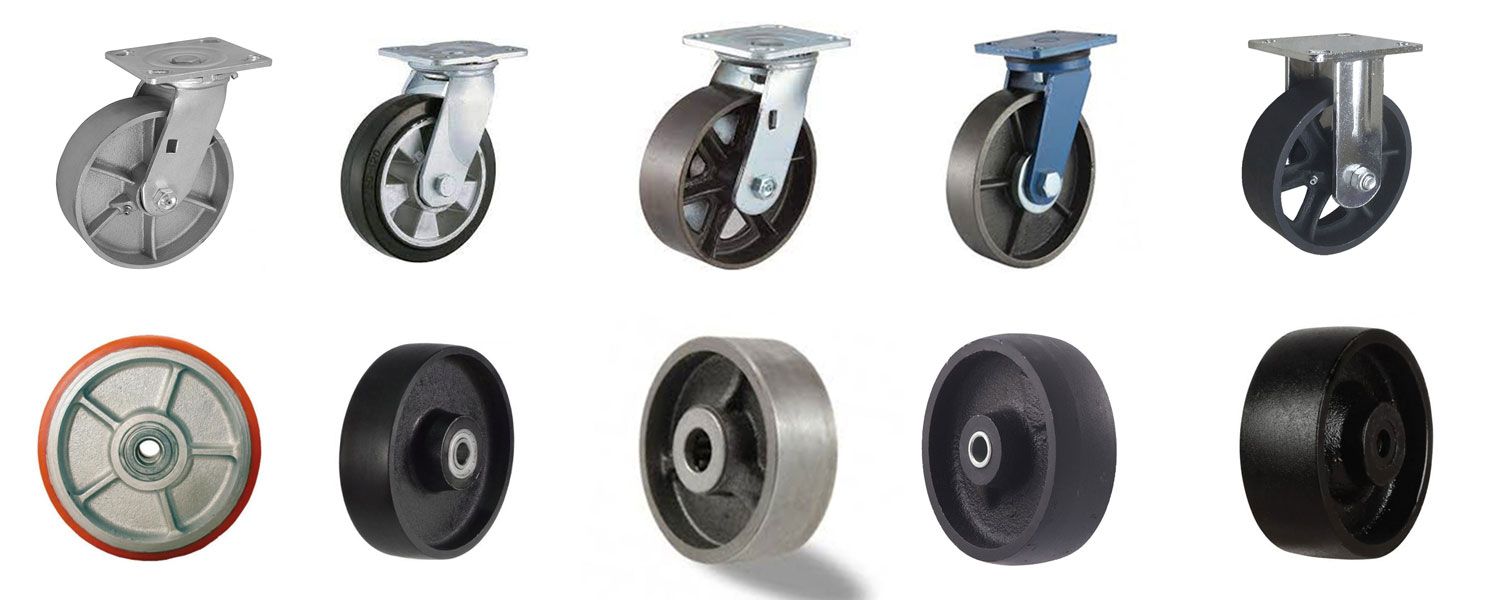 Depending on chemical specifications, cast irons can be non-alloyed or alloyed. The range of alloyed irons is much wider, and they contain either higher amounts of common components, such as silicon and manganese, or special additions, such as nickel, chromium, aluminum, molybdenum, tungsten, copper, vana- dium, titanium, plus others. Generally speaking, the cast iron could be divided into gray iron, ducitle iron (nodular iron), white cast iron, compacted graphite iron and malleable cast iron.
Cast Iron Grade

Metal & Alloys
Popular Grade

Gray Cast Iron

GG10~GG40; GJL-100 ~ GJL-350;

Ductile (Nodualar) Cast Iron

GGG40 ~ GGG80; GJS-400-18, GJS-40-15, GJS-450-10, GJS-500-7, GJS-600-3, GJS-700-2, GJS-800-2

Austempered Ductile Iron (ADI)

EN-GJS-800-8, EN-GJS-1000-5, EN-GJS-1200-2